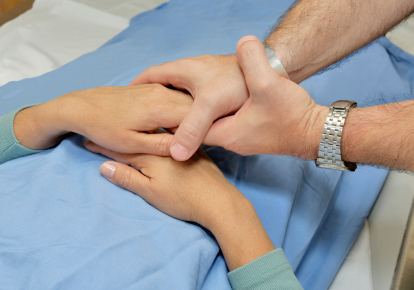 "As you rest and heal, know that you are thought of warmly and wished a quick recovery."


The objective of the Hospital Visits & Healthcare Ambassador Program is to provide for the social & psychological support and care for patients in nursing homes and hospitals.
We provide support and care for patients in hospitals and institutional homes through regular befriending visits and by providing meals more suited to them on a regular basis.
The Programme includes:
Obtaining information from families & institutions regarding the location of patients in hospital who are seriously ill.
Organising visits by the representative of SIWEC or other qualified individual to hospital.
Study the needs of patients in hospital and their families.
Planning and carrying out regular structured visits to patients in Intensive Care Units of hospitals and patients who are terminally ill.
Providing families of seriously ill patients with guidance in obtaining assistance from various health agencies and medical specialist etc.

In addition, the Programme also looks into the needs of the aged, less ambulant and physically challenged who wish to visit places of worship but are not able to.
This is an island wide project thus the need for all Institutions to come together and work towards providing assistance to the less fortunate and the aged.
Objectives:
To enable the physically challenged to visit places of worship of their choice.
To ensure that less fortunate and less ambulant do not feel left and forgotten.
To inculcate volunteerism and spirit of giving in kind for those who need.
To build community cohesiveness.
To ensure the aging population is not deprived of their regular visits to places of worship.