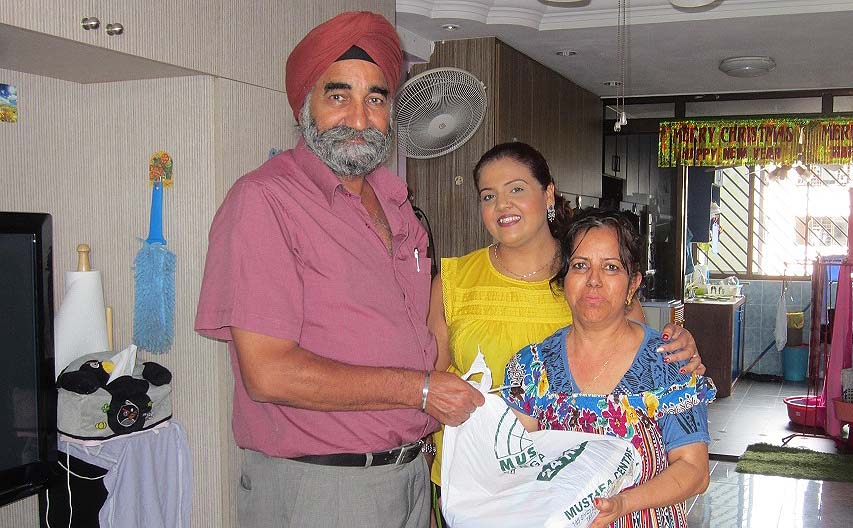 "A family in harmony will prosper in everything"

The objective of the Financial Assistance & Food on the Table Program is to provide support to Singaporean families in need for financial or other type of assistance.
We assess the needs of a family and provide them with the necessary financial, food ration, informational, and socio-emotional support required.

This will include:
Processing and approving all cases of financial assistance to deserving individuals and families.
Directing the SIWEC staff to further investigate requests for financial assistance.
Study of family needs for follow up action by other committees under the Sikh Welfare Council.
Liaising with Family Service Centre / Social Service Office (SSO), Ministry of Community Development, Youth and Sports (MCYS), Ministry of Education, or other Government organizations for client's family needs.
Publicising in the community various available government programmes for family support and financial assistance.
Publicising in the community various available national programmes pertaining to the development and cohesion of the family as the basic social unit.
Promoting good family values to the clients.


Would You Like to Contribute?

Help us to help the community at large. Donate with confidence.
SIWEC is a registered charity in Singapore. We offer assistance without any descrimination, regardless of race or religion.
Ready to donate? You can now do so by clicking here: Donate Online.
We use Paypal as a payment gateway. The PayPal site is highly secure and uses industry-leading technology (such as SSL) to keep your information safe.
"No one has ever become poor by giving."
― Anne Frank, diary of Anne Frank