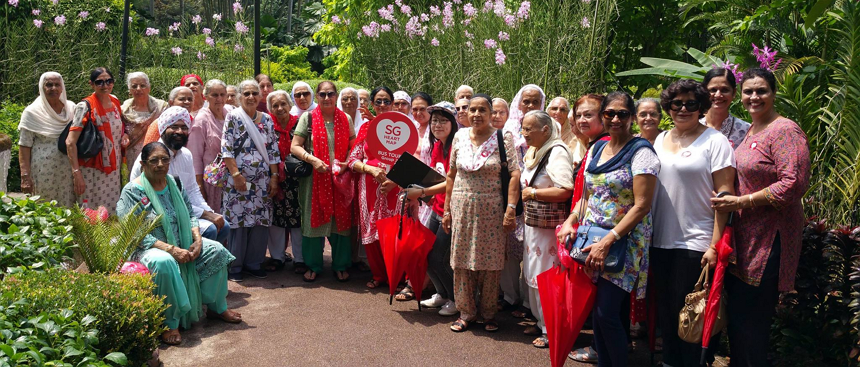 "Age is only a number. Keep an active life."
- Lailah Gifty Akita, Think Great: Be Great!
(Sunehri Saheliaan and Sunehray Pal)
The objective of the Eldercare Program is to encourage Active Ageing and Volunteerism amongst elderly and to improve the quality of life of the elderly.
We organise activities which promote healthy ageing in seniors like outings, talks and workshops and activities are planned for them. This enables the seniors to remain active in their golden years and to occupy themselves whilst keeping fit and remaining healthy.
The programme aims to improve the quality of life of the elderly by
Bringing them together through social and recreational activities to prevent social isolation and keep them meaningfully engaged
Stimulationg them mentally so that they can improve and maintain their cognitive abilites
Empowering them to be leaders through equipping them with skill and knowlegde.